Written by Tainted672 Monday, 19 December 2011 06:00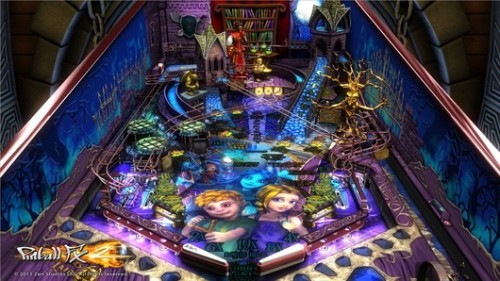 For those of you with Playstation Plus accounts, the Playstation Store has recently released Marvel Pinball for free. This game brings back the fun and aesthetic of themed pinball games without the excessively loud arcade areas and not having to turn a majority of your income into quarters. Featuring four boards to start out with, 2 available now as downloadable content, and 2 upcoming boards, this game is 50% entertaining, 25% addicting and 25%, "Wait...what did I just do? How the...Great, now I have to start over again."
Now, I'll be honest. I am horrible at pinball games. When I was younger, all I would do was mash on the paddles and hope that I did well. Having not played an actual pinball game for some time -- no, I don't believe the Duke Nukem Forever pinball mini-game counts, despite the surreal amount of time I spent trying to get the Balls of Steel trophy -- I was skeptical. That said, it was free. I'm a sucker for free things.
The good news is that Marvel Pinball translates really well and feels like an actual pinball cabinet. The game plays fairly clean and the attention to detail is amazing. There are little missions that you can attempt to do during your round and each of the tables have villains that are associated with the hero's table. There is also Playstation Eye support and both local and online multiplayer. Individual and team-based trophies are available.
The only downside I can find with this game is the score display. While it seems like a fun feature -- it not only tells you your score, it shows you your friends high score, and how close you are to beating it -- I found it distracting. With the default settings, it pops up in the top-right corner, right where messages and alerts show. Every time something popped up, I involuntarily looked and promptly lost my ball. While this is a small problem, it is quickly remedied with a quick trip to the options.
This game is available in the Playstaion Plus section for free until the end of the year. Regularly, it's $9.99. My suggestion is if you have Playstation Plus, pick it up. It's surprisingly fun, has great replay value, and is fairly addicting. If you don't, then I would suggest picking this up only if you like pinball games and Marvel characters.